Peloton - Get Ready for Your Ride
Parkside is excited to announce the launch
of Peloton Bikes in our Fitness Centre.
To get started, visit the links below:
Click Below to Take a Tour

Parkside Student Residence
111 Carlton Street
Toronto, ON
M5B 2G3

Tours Available
Monday to Friday
10:30 a.m. - 8:30 p.m.

Saturday & Sunday
10:30 a.m. - 4:30 p.m.
By appointment only
BOOK A TOUR
Office Hours
Monday to Friday
9 a.m. - 5 p.m.

Front Desk Hours
Monday to Sunday
9 a.m. - 9 p.m.
Please call or email in advance.
Please contact our office for holiday hours or early closure information.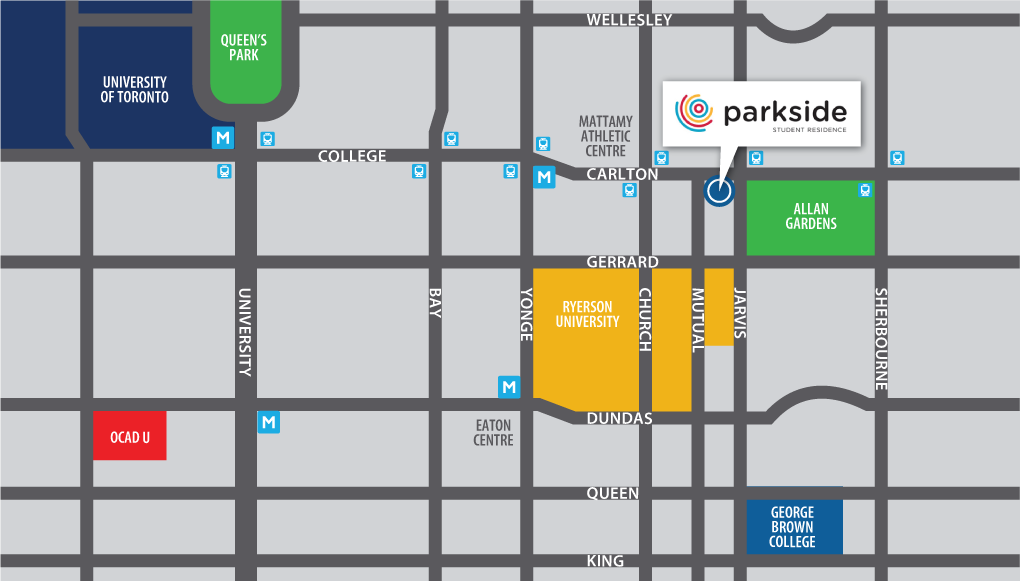 Get Directions
We Are Where
INTERNATIONAL STUDENTS
Want to Live
Learn More