FAQ
Have a question about Parkside?
We have the answer! Check out the list of frequently asked questions we have put together below to help you find your place to love.
Am I allowed to request a specific unit?

Can I be my own guarantor?

Can I fill out an application online?

Can I request specific roommates?

Do you send me a bill every month?

How can I make my rent payment?

What is an individual lease?

What paperwork is required with a guarantor?

When is a guarantor required?

When is the rent installment due?

What is an installment?

Where is Parkside located?
Click Below to Take a Tour

Parkside Student Residence
111 Carlton Street
Toronto, ON
M5B 2G3

Tours Available
Monday to Friday
10:30 a.m. - 8:30 p.m.

Saturday & Sunday
10:30 a.m. - 4:30 p.m.
By appointment only
BOOK A TOUR
Office Hours
Monday to Friday
9 a.m. - 5 p.m.

Front Desk Hours
Monday to Sunday
9 a.m. - 9 p.m.
Please call or email in advance.
Please contact our office for holiday hours or early closure information.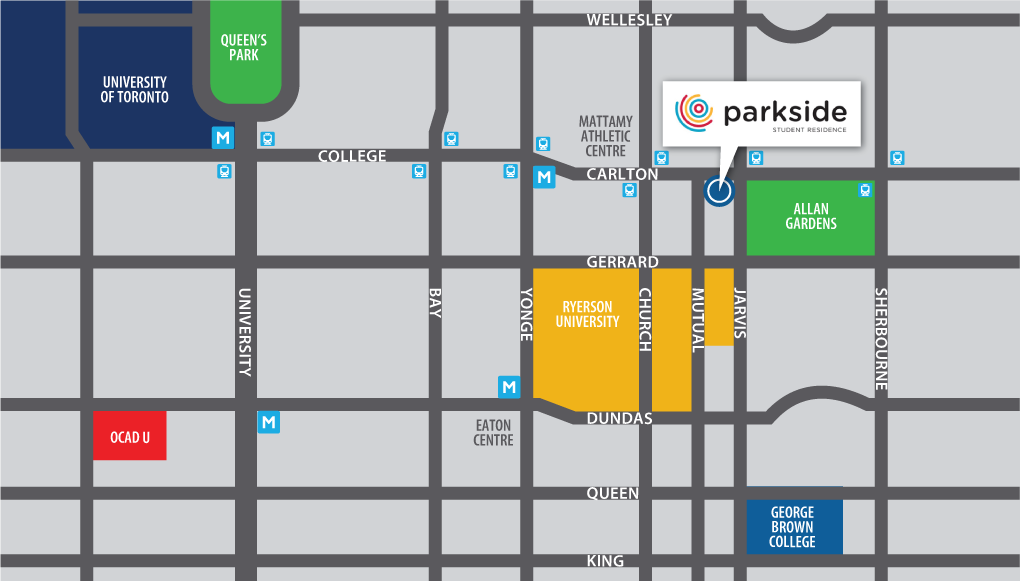 Get Directions