For Parents
Academically oriented communities for your student's success.
We know you have a million things to worry about when your loved one is off at university/college, but their living environment shouldn't be one of them! Since 2006, Canadian Campus has been the nation's leading provider of academically oriented student communities. In our unrelenting commitment to students, we give your student the university/college experience they want and the academic environment they need to succeed - not just in school, but also in life.
Designed with parents in mind
Convenient monthly payments that are all inclusive
Academic space for quiet study
On-site professional management
24/7 on-call emergency maintenance
Controlled access entrance
Have any questions? We're here to help!
REQUEST MORE INFO
With Canadian Campus Communities, peace of mind is always included.
24/7 ON-CALL STAFF
With on-site professional management and maintenance, and on-call staff available 24/7, we're always on duty to address your student's needs.
INDIVIDUAL LIABILITY LEASES
You're only responsible for your student's rent — never someone else's! If a roommate transfers or graduates, you have nothing to worry about.
AVAILABLE ROOMMATE MATCHING
No roommate? No problem! Your student can simply complete our personal profile card and we'll match them with someone of compatible interests, hobbies and study habits.
FULLY FURNISHED, TECHNOLOGY ENABLED
No moving truck needed! Nearly all CCC properties offer fully furnished units at no extra fee. And, our communities are technology enabled, helping your student stay connected to their coursework, friends and you.
Not just a place to reside - a place to live.
CCC's premier Residence Life program offers a variety of educational, recreational and social activities to help your student make the most of their university/college experience.
A great start for career success!
Through our Community Assistant program, your student can start building their resume while still in school. Our CAs develop the critical skills and abilities today's employers want: leadership, problem solving, communications, work ethic and teamwork. Is your student ready to start preparing for their future? Encourage them to apply for a CA position at their property.
Learn More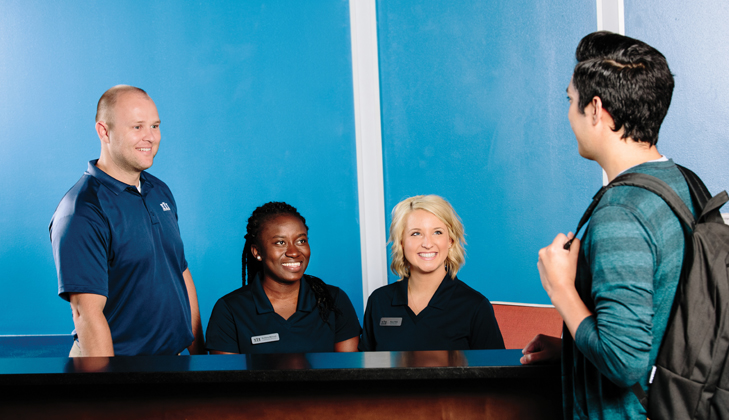 Vist Our Leasing Office
Parkside Student Residence
111 Carlton Street Toronto,
ON M5B 2G3
Office/Leasing Hours:
Mon-Fri 9am-5pm
Front Desk Hours:
Mon-Sun 9am-1am
Tours Available:
Mon-Fri 11am-8pm | Sat-Sun 2pm-8pm